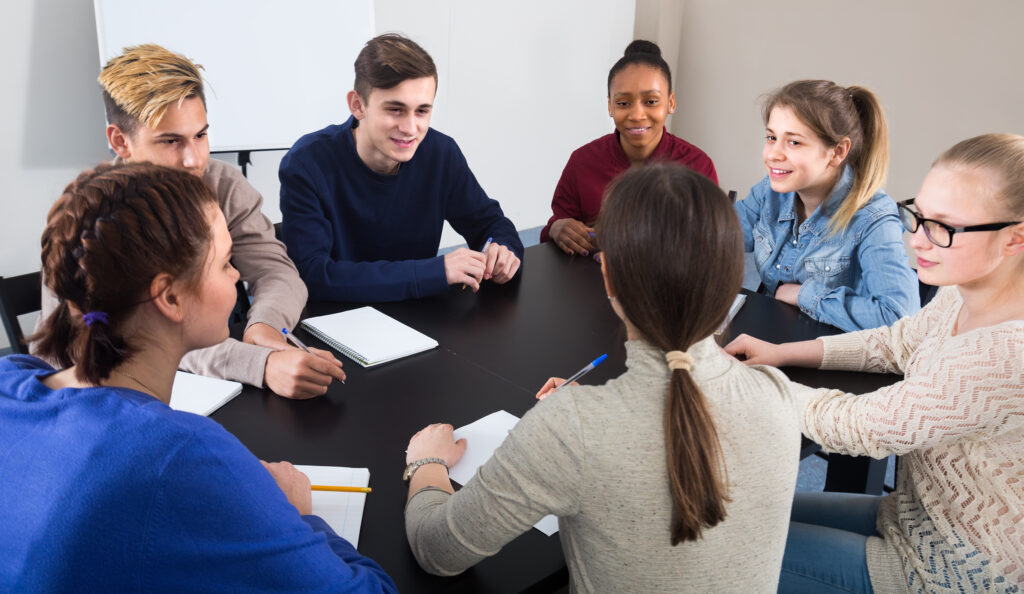 Peer Mediation Training
George Milton Group's peer mediation training program introduces communication, negotiation, and conflict resolution skills to high school and college students. Students gain a basic understanding of conflict resolution philosophies and theories, while observing and practicing trusted mediation techniques that will serve as vital tools in both their personal and scholastic development.
Choose a 28-week program to meet your school and students' needs:
In addition to the aforementioned benefits, every program includes:
Lead instruction by qualified, court-approved

professional mediator

Student oversight by our

Student Services Director

Guest lecturers and contributors
Trained faculty advisors
Google Classroom-enabled virtual learning platform
Text and learning materials for each student
Find out how the peer mediation training program can be integrated into your existing curriculum, added to your supplemental instruction, or become part of your favorite student's extracurricular activities. Contact us at [email protected]. Call us at 866-506-3093. Or complete the following form for more information.